Seek advice from qualified professionals - Buyers' Guide 2 of 6
Posted: September 8, 2023
As your campground selling partner, we are bringing buyers and sellers together!

#2 of 6 – Seek advice from qualified professionals…
You might consider collaborating with others during your search, but keep in mind that this is a natural process, and you don't have to be swayed by anyone's persuasion.
Since this may be your first time buying a business, exercise caution and don't blindly trust anyone to handle your due diligence. At some point, you will need an attorney; however, be aware that not all attorneys are equally skilled. Some may draft a purchase agreement that's incredibly lengthy and complex, requiring another attorney to comprehend its contents. This complexity has caused sellers to incur significant costs, sometimes exceeding $30,000 for a single offer, not to mention your own expenses.
Retain control of your opportunity and remember that you are the one in charge.
While accountants may express reservations about your deal, they are likely concerned about potential liabilities and might not fully grasp your vision. Ultimately, you must make your own decisions, but it's essential to seek advice from qualified professionals.
Just because someone is an expert in one field, like a brain surgeon, doesn't necessarily mean they'll excel in another, such as dentistry.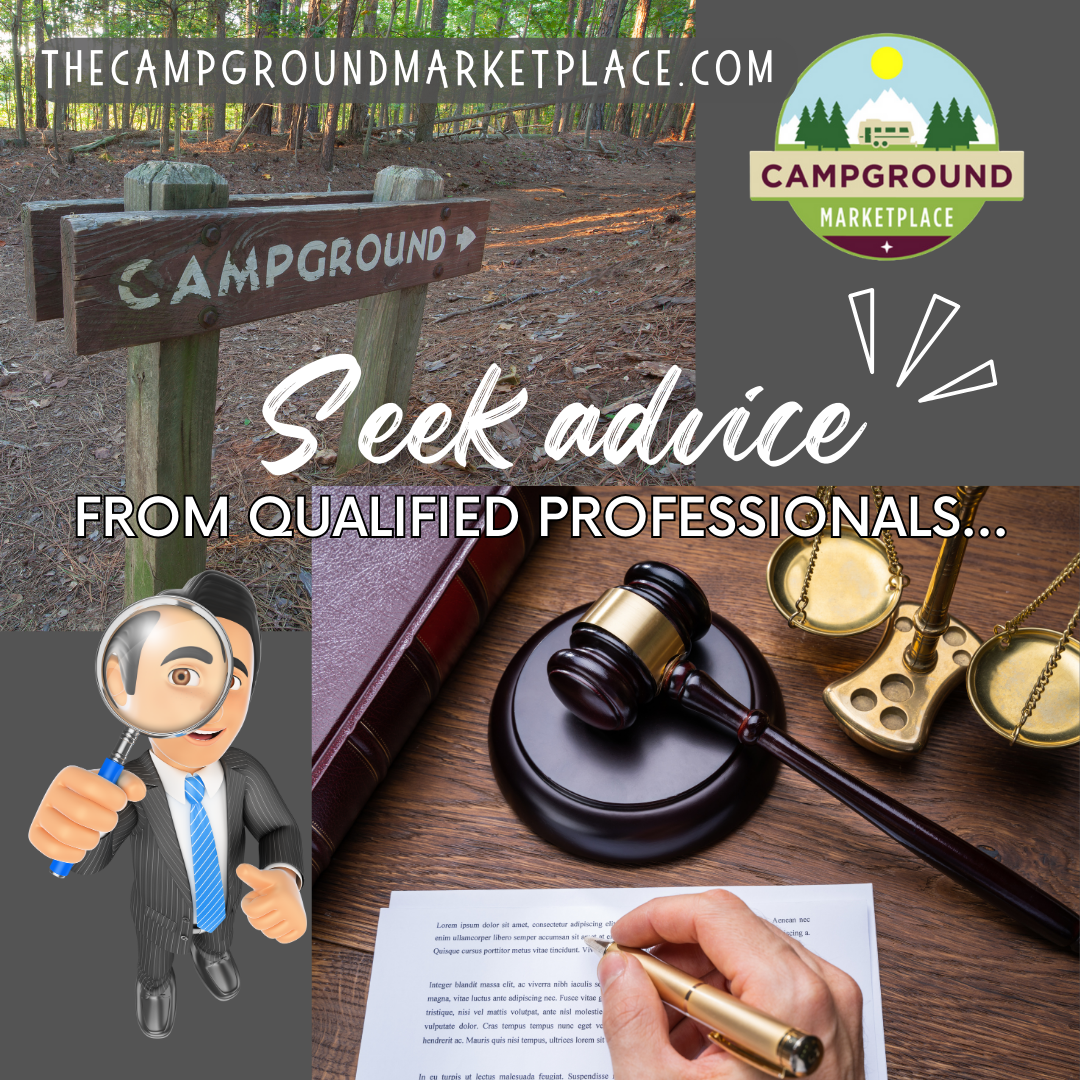 Let's connect today and discuss how we can assist you in buying your dream campground, RV park, marina or resort. Call or email us today!
(616) 957-2496 | info@thecampgroundmarketplace.com
Contact Us