A Dream - Buyers' Guide 1 of 6
Posted: September 1, 2023
As your campground selling partner, we are bringing buyers and sellers together!

#1 of 6 – It all begins with a dream
It all begins with a dream. Whether you're an individual or a company, this common thread holds true for buyers interested in campgrounds over the past five decades. Think of campgrounds as diverse as the many types and locations of trees. To embark on this journey into the future, let's explore the possibilities.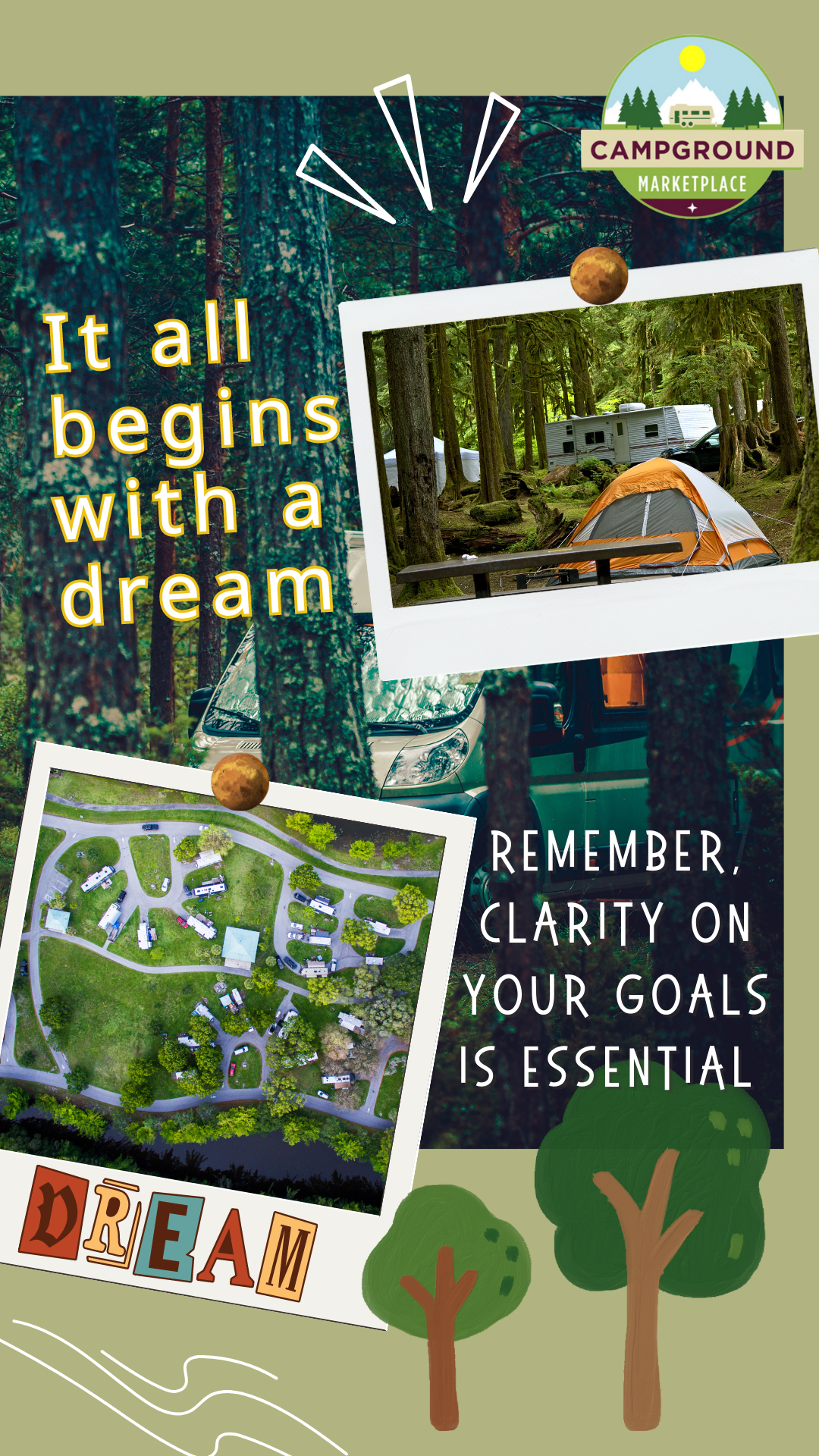 Just like trees with their intricate root systems serving various purposes, campgrounds and resorts offer unique opportunities to cater to different needs. This dream will lead you through a myriad of possibilities in search of the perfect fit for your family or company.
Your journey commences here, but first, ask yourself a few key questions.
What do you envision for your campground venture?
When do you plan to kickstart this new business opportunity?
What location aligns with your vision?
What specific type of campground or resort best suits your requirements?
It's crucial to have everyone onboard with your decision and to have a preliminary business plan in place.
Remember, clarity on your goals is essential before you can set out to achieve them. This process may take several years of dedicated searching and extensive travel, but along the way, you'll get to experience the beauty of nature in all its diverse forms. Ultimately, you'll come across that special place where you'll exclaim, "This is it!"

Let's connect today and discuss how we can assist you in buying your dream campground, RV park, marina or resort. Call or email us today!
(616) 957-2496 | info@thecampgroundmarketplace.com
Contact Us